The first episode of this year's Great British Bake Off provided one of the biggest audiences in Channel 4's 35-year history, new figures show.
Full ratings, which includes those who watched the show up to seven days later, ended up at 9.5 million viewers.
No programme has achieved ratings as high since Big Fat Gypsy Weddings had 9.7 million viewers in February 2011.
Channel 4's creative officer Jay Hunt said: "Bake Off has well and truly landed."
She added: "I'm thrilled viewers have warmed to Paul, Prue, Noel and Sandi and are enjoying the exceptional standard of baking."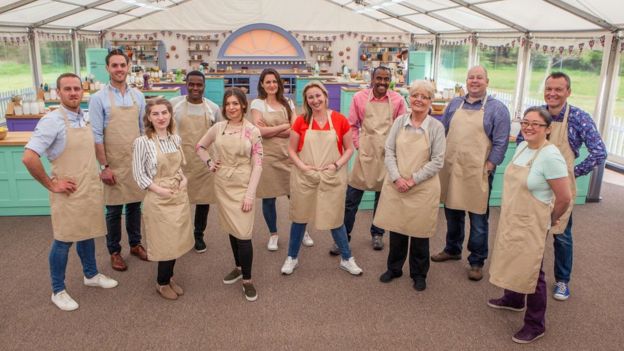 Bake Off's viewing figures mean it received a place in Channel 4's top 10 biggest audiences of all time.
The largest audience in Channel 4's history was for the final episode of the mini-series A Woman of Substance, which was watched by 13.9 million viewers in January 1985.
Among the 9.5 million who watched this year's opener were 2.7 million 16 to 34-year-olds, making Bake Off the biggest programme for young viewers on any channel so far in 2017.
The full ratings for last year's launch on BBC One were 13.6 million.
---
Analysis by BBC media editor Amol Rajan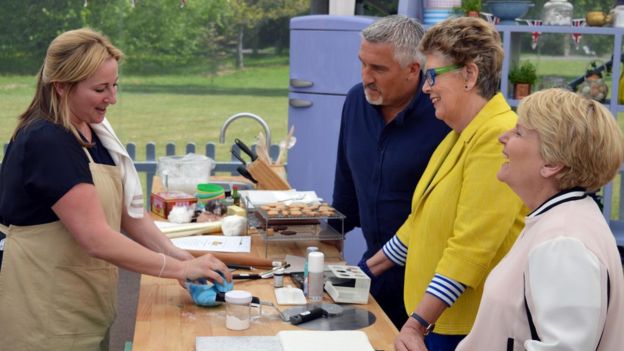 In poaching Bake Off from the BBC, Channel 4 had to ensure they retained excellent plots and characters.
The former they could largely leave to Love Productions, the independent company which achieved such success with the format on the BBC.
The latter was a trickier mission. But the near universal acclaim - among critics at least - for the combination of Noel Fielding, Sandy Toksvig and Prue Leith with Paul Hollywood suggests that they've scored on this front as well.